They are almost done! Andy says they will be completed in about a week.
I know there was a question about the weight, and now that I have held them, I can tell you that they are just a smidge heavier than my other basses have been. Andy has been amazing at getting the weight down, while keeping the balance correct. They aren't neck heavy at all, and feel really good in my hands.
These pictures are a couple of days old. When I went by Andy's today, he had already removed the heel ends, routed the pickup slots, and the Kahler pockets. Naturally, the Kahlers are counter-sunk. I'll try to get more pictures soon, but I expect to be able to show the finished products here within the next couple of weeks.
The Twins: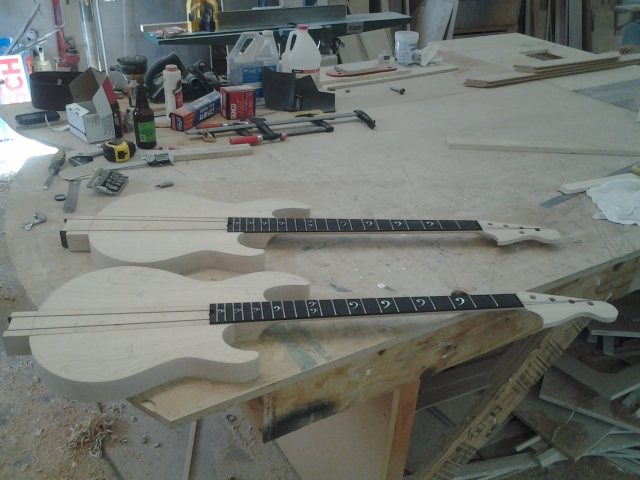 Romulus' body: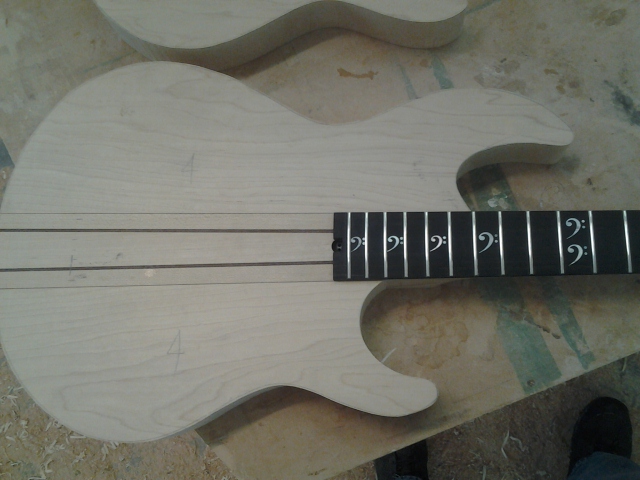 Romulus' neck: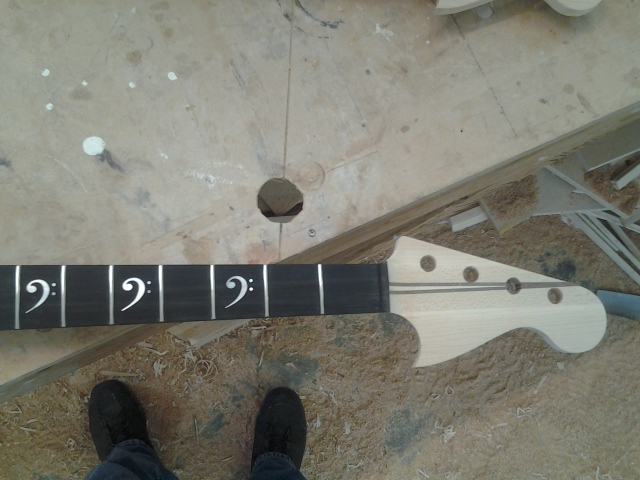 Reamus' body: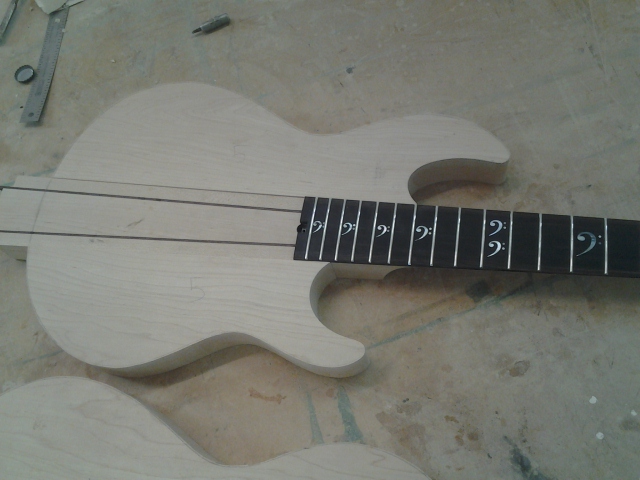 Reamus' neck: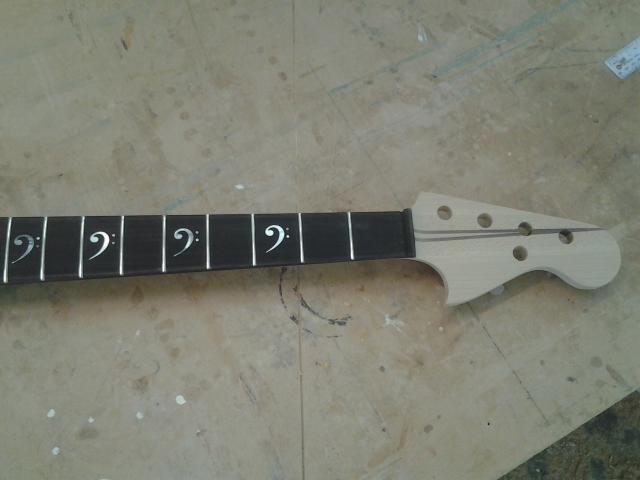 _________________
Eric Haven
Bass Tremolo/Distortion Abuser
Bass Tremolo Fanatics Site Admin