....ugh....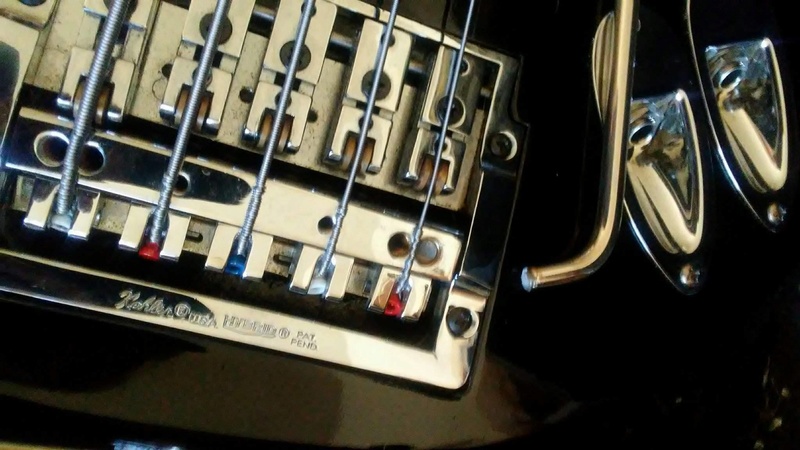 OK. To be fair, the arm had five years, and countless gigs on it. But one thing that had always bugged me was that it took a lot of effort to dive bomb. So off to a visit this past Sunday to my guitarist Andy Beech who built my Twin basses to extract the broken piece, and while we were at it, I realized that I had left all six springs in the trem when it was originally installed.

He was like,
"that's an awful lot of torque. Maybe pull a couple springs out?"
I was certain this would result in it taking Forever and a day to get the trem to settle, assuming it would even return to pitch at all. Well....sheesh....guess what?
It now operates smooth as silk, returns to pitch, stays in tune, and is ultra-easy to use. Go figure.
Like I have always told you Guys, I am no expert, and still have the capacity to learn something knew about these things.

Lesson learned. Four springs on a Kahler fiver works perfectly well.

_________________
Eric Haven
Bass Tremolo/Distortion Abuser
Bass Tremolo Fanatics Site Admin