Apparently this was D. D. Verni of Overkill's bass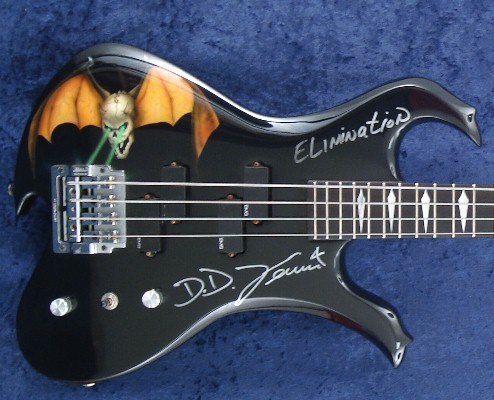 I don't know if it was used live or on any recordings, I've only seen him use is BC Rich Widow basses and his modded Rickenbacker earlier in his career.
By far one of my favorite metal bands and D.D. is one of my favorite metal bass players aswell. His tone is always great and he locks in with the drummer amazingly.
Me and my girlfriend saw them recently with Warbringer and Kreator.
They killed it! We were right up front and at the end of the set, Bobby passed her a setlist and shook her hand.
She got a pick aswell. Was a great night, next morning not so much, neck was pretty sore haha.